Scott Smith of Rooftight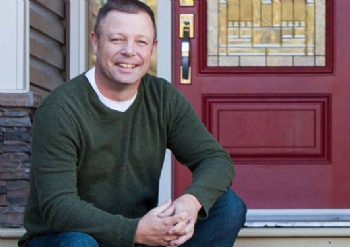 It's our first ever We Wednesday!

Here at Amplify when we talk about the way we do business, we're not just referring to the employees who work here. We're talking about our clients as well. Every project we undertake succeeds because we (our employees and our clients) collaborate to generate the best ideas, to find the best approach, and to ensure that the finished product exceeds everyone's expectations.

Since our clients are such an important part of our process, we think it's only fair that we highlight some of them and the incredible work that they do. We'll be posting We Wednesday profiles of different clients each week, and today we're starting with one of our first clients, rooftight's Scott Smith.

As the president of a growing home construction company, Scott is constantly researching the latest techniques, technologies, tastes and trends in home design. His attention to detail and his commitment to efficiency, beauty and utility made him an incredible asset to Amplify when we worked together to design and build www.rooftight.ca.

Stop by Rooftight's website to see the fantastic work that they do, or catch up with Scott on Twitter @Rooftight. He's a knowledable and funny guy, and we're thrilled to have him as a client.

Thanks Scott.

Most Popular Entries
Jun 10, 2015

Sep 10, 2014

May 12, 2014
Categories